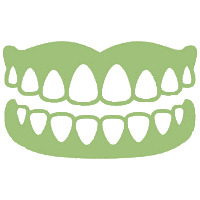 LATEST
TECHNOLOGY
Leading Technology in fabricating aesthetic well-fitting dentures
HELLO AND WELCOME TO THE DON MILLS DENTURE WEBSITE
Don Mills Denture Clinic has been serving the Don Mills community and the greater Toronto area since 1990 and is dedicated to crafting aesthetic, well-fitting functioning dentures of the highest quality and to meeting the oral needs of its patients. Professionalism and educating patients about denture treatments has been vital to the clinic's success. Our high standards and the utmost care we show to our patients is what contributes to our success. We believe your smile is the most important thing you wear.
Call us to set up a complimentary consultation and experience the difference. We will listen to your concerns and, through a proper examination, determine the appropriate services required prior to developing a treatment plan for you.
We strive to improve our patients' quality of life. We are happy to work with your existing oral health care provider to provide you the best treatment.
Let us help you design your smile
We have all your denture needs covered
Denture Services for today's lifestyle
Contact us through phone or email to book your appointment